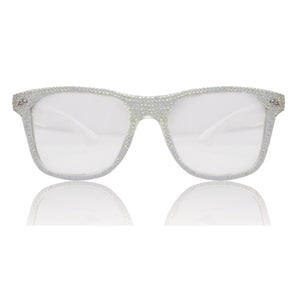 $

200.00
summertime, and the livin's easy... one of the most legendary lines from the most sophisticated and important opera in america. written by george gershwin; a jazz genius and an american classic, his music shines like diamonds.
just like the GERSHWIN, with a clear wayfarer frame, hand pave'd in clear Swarovski crystals that refract a rainbow of light when they hit the sun george gershwin's music is rich, pure, and timeless. simple enough for every day but special enough to last for more than a summer.
*note: all a-morir products are hand made to order. due to an increase in demand please allow up to a month for delivery. please see FAQs for more information.