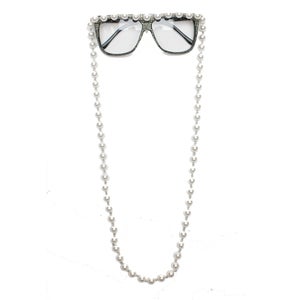 $

260.00
for the nice girls who want to be naughty, and the naughty girls who want to be nice... not that you're fooling anyone.
this time the love/hate comes to you with a pearl chain... the pearl may be faux, but you best believe the effect is real.
encrusted in 600 hand applied swarovski crystals. like you expect anything else.
**pearl findings on gold eyewear are gold, and pearl findings on black and silver eyewear are silver. because we're good to you like that.
*note: all a-morir products are hand made to order. due to an increase in demand please allow up to a month for delivery. please see FAQs for more information.