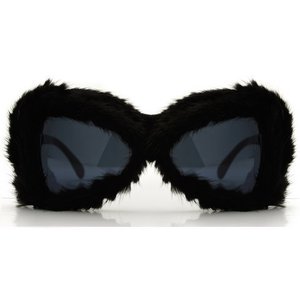 $

400.00
diana ross is paramount. be it her hair, wardrobe, voice, or attitude she puts the super in supreme. she defines the word diva and is no stranger to oversized eyewear and luxurious furs; the SUPREME is an homage to one of music's most fabulous frontwomen.
incredibly oversized this mink eyewear is the perfect way to add some fur to your spring and summer ensembles, or add even more to your fall and winter fashions a go go.
*note: all a-morir products are hand made to order. due to an increase in demand please allow up to a month for delivery. please see FAQs for more information.